Expert Boiler Servicing in Sandbach, Cheshire
As a fully qualified gas engineer, I can help with all related gas boiler jobs, including servicing and maintenance, replacement, fitting, installation and annual checks. Arranging an annual service for your boiler not only keeps it as efficient as possible, it also validates any manufacturer's warranty you have on the appliance.
This is very helpful if and when you want to sell your home. Servicing can prolong the life of a boiler and prevent it breaking down. No-one wants to be without hot water or heating!
How Can I Schedule a Boiler Service?
A gas boiler is great when it works well! However, as with most items that get used day in, day out, things can go wrong. An annual service prevents worrying issues such as carbon monoxide leaks, which can be fatal.
Your annual service is a bit like a service for your car … it keeps it working efficiently and helps it remain safe to use. All you need to do to arrange a boiler service is to get in touch with me on the number below and we can arrange a time for me to call in.
You should also find your boiler's documentation which should be signed by the Gas Safe Registered Engineer each time the boiler is serviced or repaired.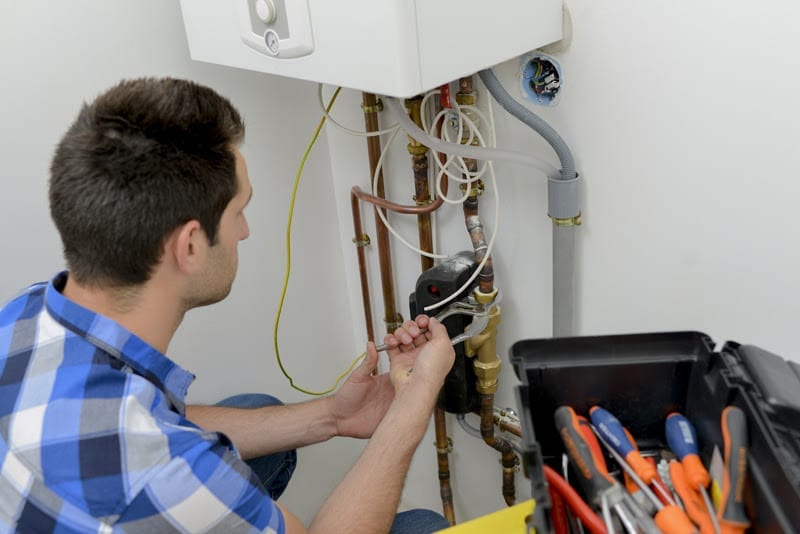 What occurs throughout the service?
I will carry out an in-depth survey of your boiler, checking a list of key points that in turn will indicate how well your boiler is performing.
As a gas boiler installer, my 15 years' experience has given me huge knowledge that can only be gained from working in the industry.
I will call at the time we arrange and I will have my ID with me. If you wish me to wear a facemask, then I would be happy to do so. The boiler service will take approximately 30 minutes to one hour. You will get a copy of the survey results.
Elements of a gas boiler service include a visual inspection, removal of the boiler casing, a flue check, pressure check and the boiler is fired up along with other important elements.
For a free quote or to book in your boiler service, contact me today!